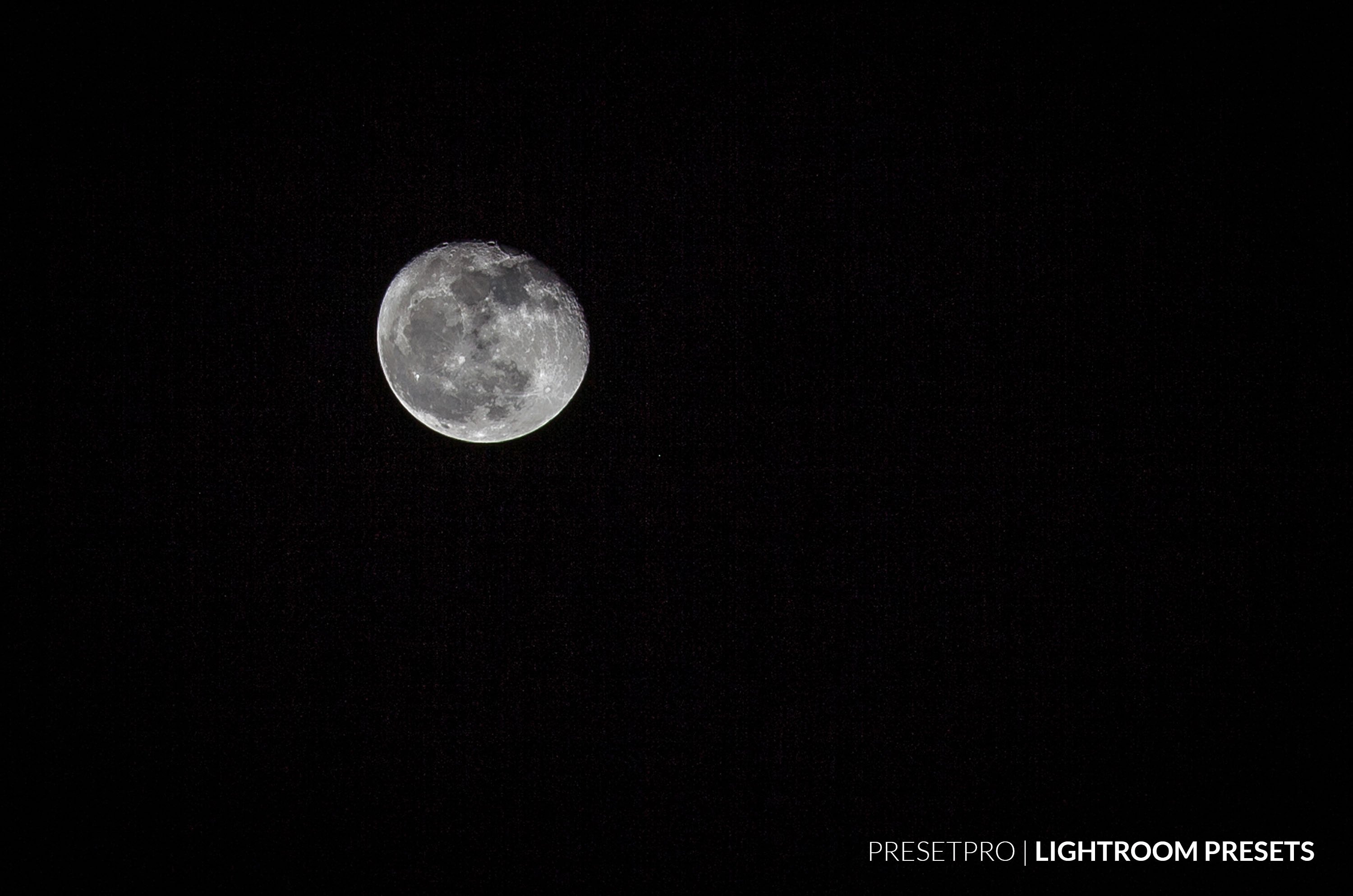 Camera: Canon 5D Mark II – Lense: Sigma 70-200mm F2.8 EX DG OS  – Settings: ISO 100 / 200mm / f11 / 1/60sec. Mirror lock up.
Quick Tips for Moon Photography:
1. Use a tripod – A stable tripod is essential and will reduce most camera shake.
2. Trigger the shutter remotely –  If possible use a cable or remote release to eliminate any movement from the shutter button. You can also use your camera's self-timer for the same effect.
3. Use mirror lock-up – The cameras internal mirror can blur your photo so mirror lock-up mode will move the mirror out of the way before you take the shot. (See your user manual for specific camera).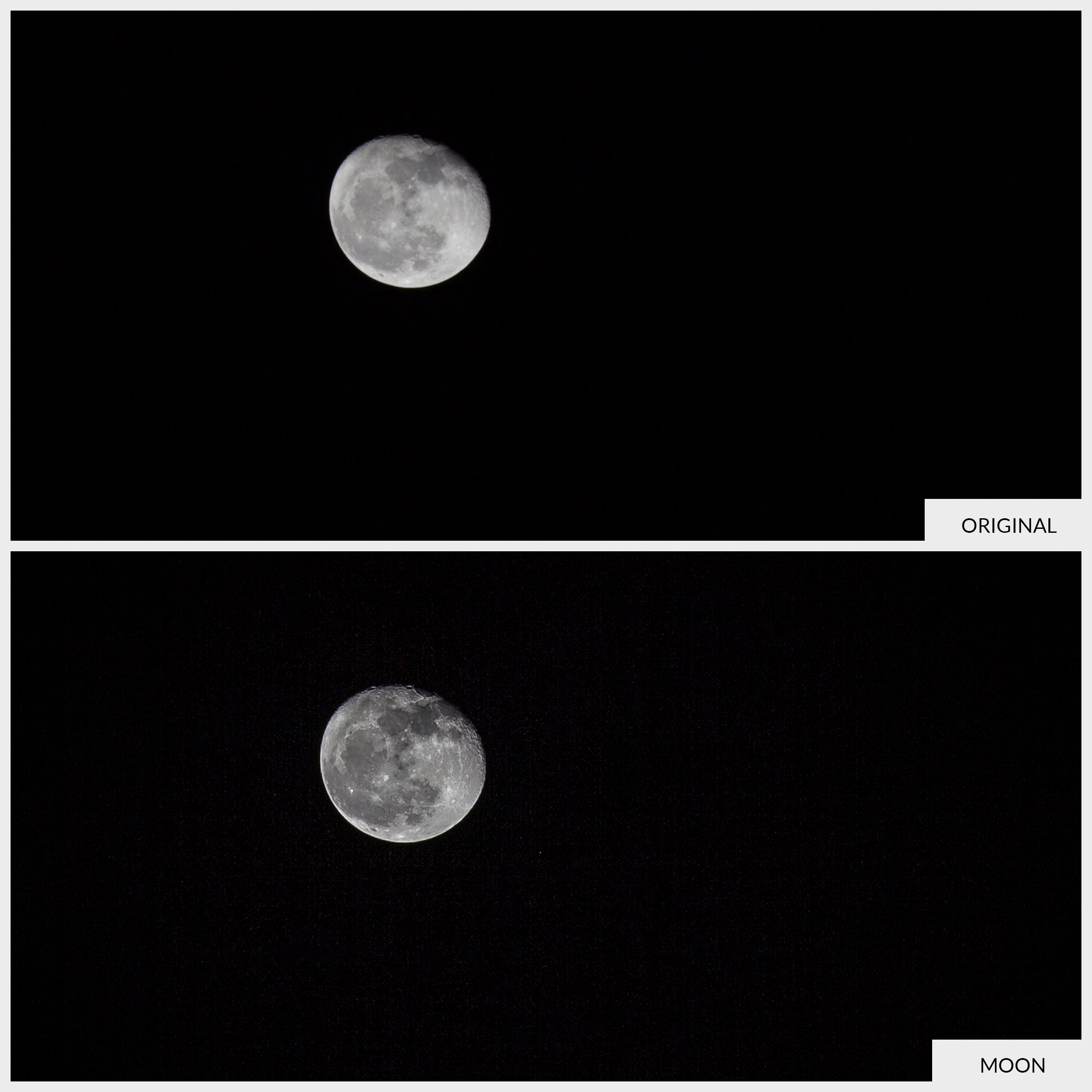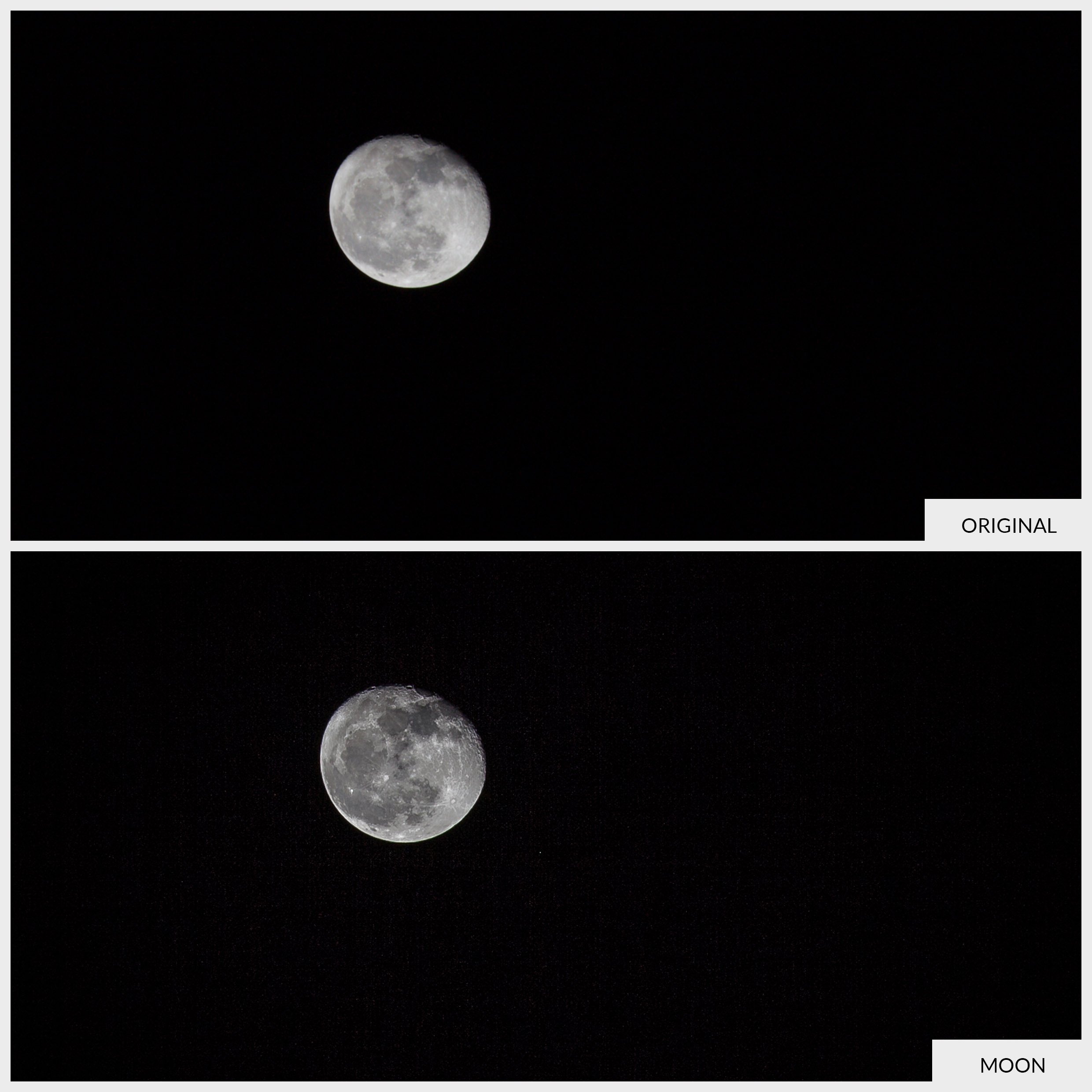 Looking for More Presets? Upgrade to the Creative Flow and enjoy over 1200 Lightroom Presets & Creative Brushes: The Creative Flow is the ultimate workflow and premium preset collection by Presetpro. The Creative Flow is your own personal preset "tool box" where you can swap out tone curves, change base settings or easily color tone your image with a few simple clicks. When you purchase the Creative Flow you get all of our premium collections (at a discounted price) plus the Creative Flow workflow and Creative Brushes. Enjoy the power of 1200 + Lightroom presets integrated into one simple and easy to use workflow! The Creative Flow works with RAW and JPEG images and will run in Lightroom 4, Lightroom 5, Lightroom 6 and the Creative Cloud.