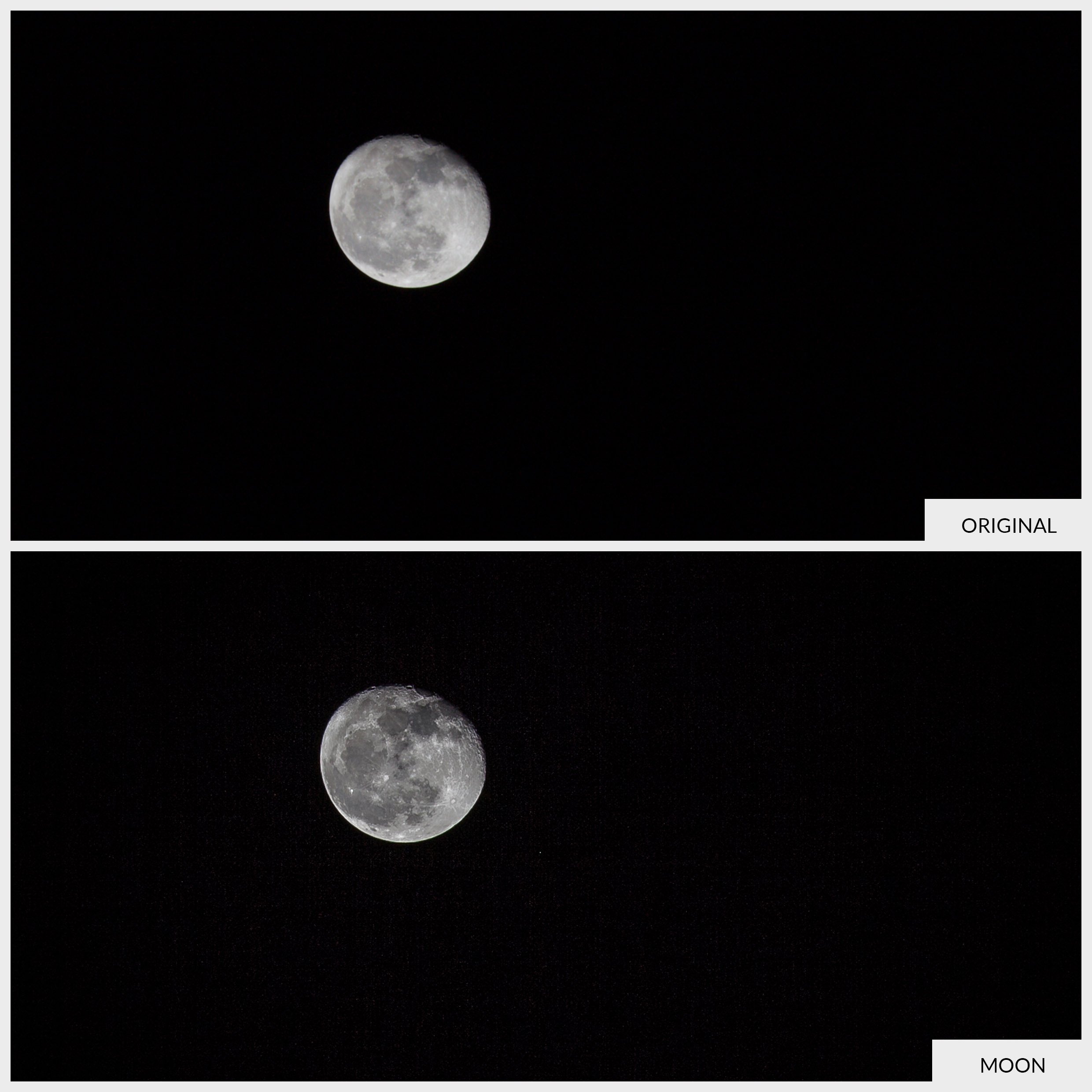 Free Lightroom Preset "Moon"
Download the free "Moon" preset compliments of Presetpro. Specifically created for moon photos, Includes lens correction with adjustments to sharpness and clarity. Download and try for yourself. Search for more Free Lightroom Presets – Vintage | Portrait | Landscape | Cityscape | Retro Film | Nightscape | Details | Lightroom
Quick Tips for Moon Photography:
1. Use a tripod – A stable tripod is essential for night photography and will help reduce most camera shake.
2. Trigger the shutter remotely –  If possible use a cable or remote release to eliminate any movement when pressing the shutter button. You can also use your camera's self-timer.
3. Use mirror lock-up DSLR – When taking a photo the camera's internal mirror moves it can blur your photo. To avoid camera shake use the mirror lock-up mode. (See your user manual for specific camera settings). 
PRESETPRO.COM
Creative Flow | The Complete Lightroom Collection by Presetpro.com. Discover more than 1200 Beautiful Lightroom Presets, 1200 Profiles, and 200 brushes that will bring your photos to the next level in Lightroom Classic and Adobe Camera RAW.